The PRO's who are WRAPPED
SKIER: Jodi Fisher

AGE: 45
Started Skiing: Age 7

Goals: To develop the tools, techniques and teaching methods to help each skier reach their full potential.  To help enhance & broaden each skiers skills to create an environment for full enjoyment of this wonderful sport.
ABOUT:  I was introduced to water skiing through my parents who skied every weekend, year round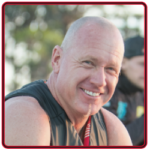 through out my childhood. My 7th birthday was my introduction to the water and I haven't looked back since. At the age of thirteen I competed in a talent spotting competition where I was awarded training in my school summer holidays by the British water federation. This was my introduction to ski school, I was sent to the Princes Water Ski Club in Ashford, Middlesex, England. At thirteen years of age this was a great experience of traveling, living away from home and meeting new people.